Due to a rescheduled JV Football game, tonight's Homecoming PowderPuff Football Game will now kickoff at 7:00 pm.

Friday, September 30, is the first scheduled Extended Homeroom Day of the school year. Students have already been informed by their homeroom teachers if a teacher has requested that they remain in school Friday afternoon for extra help or to make up missed work. Students who have been requested by a teacher are required to be in attendance until the regular 3:15 dismissal time. Students who have not been officially requested by a teacher may leave school at 2:02, however, buses will run at the normal times. Tomorrow's bell schedule can be found at
https://whs.wwusd.org/o/whs/page/extended-homeroom-bell-schedule
.

Wednesday, October 5 is the annual Homecoming Lip Sync competition. Although there is NO admission charge, WHS Class Leaders will be doing a collection for the WUSD Family Emergency Fund. We invite our community members and families who are attending to make a donation to this worthy cause which supports our district families in times of need. We will announce the community donation total during halftime of the Friday night Football game. Finally, WHS Class Leaders also wish to invite parents to tour the decorated hallways upstairs prior to enjoying the Lip Sync event. Please come see the festive and colorful halls that keep us in the homecoming spirit all week. #TheWhippetWay #1Family

AP Exam Registration opens soon. Students wishing to take an AP exam, please use this link to register for exams
www.TotalRegistration.net/AP/502525
. Students or Parents can contact Kate McNulty (
kmcnulty@wwusd.org
) with any questions regarding AP Courses or registering for AP Exams. Monday, October 3, 2022 at 8:00 AM - Online Exam Registration Opens Monday, November 7, 2022 at 4:00 PM - Online Exam Registration Closes

Join the FFA Alumni for their annual cookout on Friday night before the football game. Check out the flier for details.


There will be a parent meeting on Wednesday evening, September 21, at 7:00 pm in the high school library for any student interested in joining the robotics team (Ferradermis) this year. Student members should make every effort to attend with at least one parent/guardian. The meeting should last less than an hour.

Reminder - The high school will be TESTING the WAV security system at approximately 10:30 today. This is NOT a real emergency.

Wednesday evening during Parent University, from 4pm to 7:30pm, come to the front entrance hallway to order your 2023 yearbook! Yearbooks are $65 or $72 if you want it personalized. You can pay by cash, check or charge. Get the special rate now before the price goes up to $73! 2022 graduates that have not picked up yearbooks can also come to pick up during this time. Any questions? Please contact Mrs. Roland at
droland@wwusd.org
.


Picture Retake Day will be happening for high school students on Tuesday, September 13.

September 8, 2022 Dear Parents/Guardians, Safety is the top priority in Whitewater Unified School District (WUSD). Next week, the schools will be conducting WAVE system safety drills. WAVE, is our active shooter alert system, that initiates a sound to alert students of an intruder and immediately alerts our police departments. We will be practicing our established safety procedures for threats to schools with a lockdown drill on the following dates: Lincoln Elementary - Tuesday, September 13 Whitewater High School and Lakeview Elementary - Wednesday, September 14 Washington Elementary - Thursday, September 15 Whitewater Middle School - Friday, September 16 We wanted to make you aware that this is a drill, that all students and staff are safe, and that these are not due to a threat to our schools. The WAVE drills allow our students and staff to be well prepared in the event of an actual emergency. Dr. Caroline Pate-Hefty Superintendent – 8 de septiembre de 2022 Estimados padres/tutores, La seguridad es la prioridad número uno en el Distrito Escolar Unificado de Whitewater (WUSD). La próxima semana, las escuelas estarán realizando simulacros de seguridad con el sistema WAVE. WAVE, es nuestro sistema de alerta de tirador activo, que inicia un sonido para alertar a los estudiantes de un intruso e inmediatamente alerta a nuestros departamentos de policía. Estaremos practicando nuestros procedimientos de seguridad establecidos para las amenazas a las escuelas con un simulacro de cierre en las siguientes fechas: Primaria Lincoln - martes, 13 de septiembre Escuela Preparatoria Whitewater y Primaria Lakeview - miércoles, 14 de septiembre Primaria Washington - jueves, 15 de septiembre Escuela Media Whitewater - viernes, 16 de septiembre Queríamos hacerles saber que se trata de un simulacro, que todos los estudiantes y el personal están a salvo, y que estos no se deben a una amenaza a nuestras escuelas. Los simulacros de WAVE permiten que nuestros estudiantes y el personal estén bien preparados en caso de una emergencia real. Dr. Caroline Pate-Hefty Superintendente

High School New Student Orientation will take place today at WHS from 1:00 p.m. to 2:00 p.m. for any new high school students (students new to the district). La orientación para nuevos estudiantes de secundaria se llevará a cabo hoy en WHS de 1:00 p. m. a 2:00 p. m. para todos los nuevos estudiantes de secundaria.

The Main Office and Student Services Office are in need of students looking to earn volunteer hours as Office Runners. Must be reliable, courteous, and able to maintain confidentiality. If you are interested, please contact Mrs. Heinowski in the Main Office or Mrs. Millard in Student Services.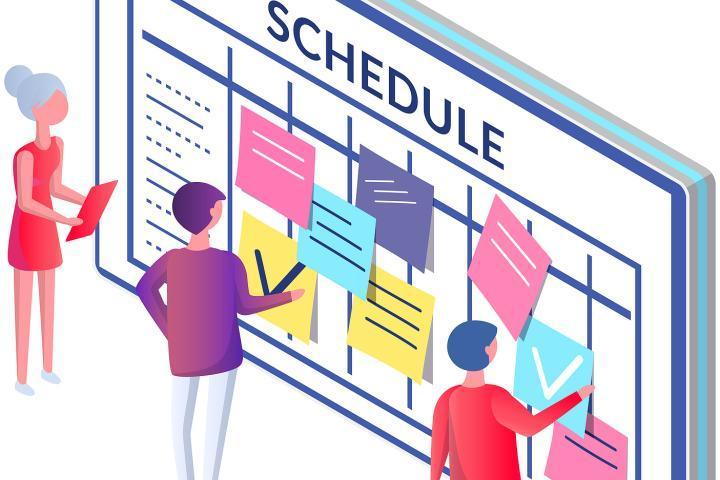 Thank you to everyone who came out and picked up or purchased our 2022 yearbook last night! Students still at Whitewater who did not pick up their yearbook will receive them in their homeroom after school starts. If you purchased a yearbook and have graduated, please contact Mrs. Debbie Roland at
droland@wwusd.org
or 262-472-8209 to arrange your pick up. Please note that teachers and staff are in meetings all next week so yearbook pick up will not be available during that time.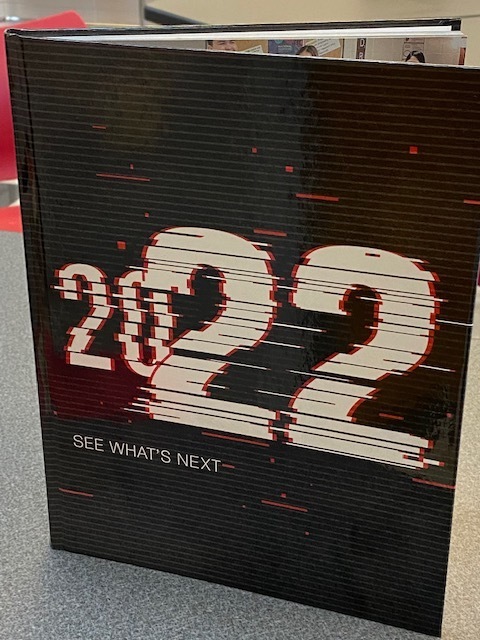 Students interested in joining the cheerleading squad for fall and/or winter should contact Jorie Raudenbush at
jfranger@wwusd.org
.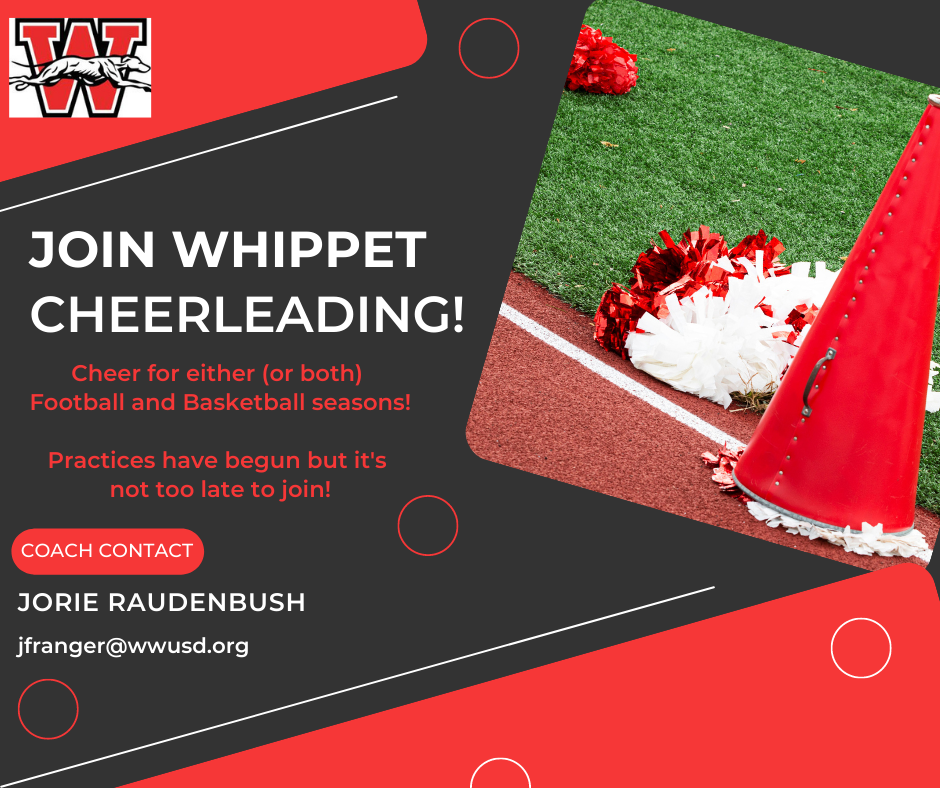 Our 2021-22 yearbooks have arrived! On Thursday, August 25, from 4 pm to 7 pm, come to the picnic tables next to the concession stand behind WHS to pick up your yearbook, and stay to catch up with your friends and sign each other's books. Students will be able to purchase sodas, Subway subs, and chips at the concession stand located between the high school building and the baseball field. If you have questions, please reach out to yearbook advisors Kate Weston at
kweston@wwusd.org
or Debbie Roland at
droland@wwusd.org
.

CESA2 has confirmed that the following in-person Drivers' Education sessions will be held at Whitewater High School this year: 2022 Fall Mon. & Wed. Session: 09/12/2022 to 11/07/2022, 3:30 PM to 5:30 PM 2023 Winter Mon. & Wed. Session: 01/04/2023 to 03/01/2023, 3:30 PM to 5:30 PM Use this link to download a registration form:
https://drive.google.com/file/d/1CHpQL8yUALFMoi2SxgSBuOSfb20dIfJq/view?usp=sharing